Contact us
We are at your disposal personally during our opening hours. In addition, you can reach us by e-mail or via WhatsApp.
Please feel free to contact us. We are looking forward to meeting you!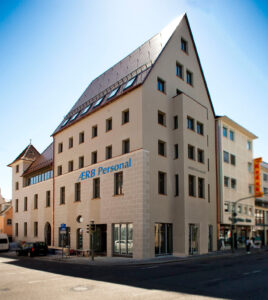 AERB Personal & Service GmbH
Frauenstraße 30
D-89073 Ulm
Phone an Whatsapp: +49 731 977382-0
E-Mail: ulm@aerb.de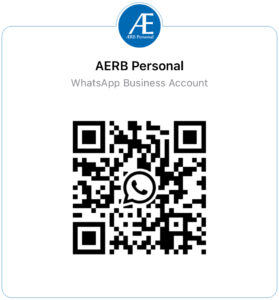 Office opening hours:
Monday – Thursday
08:30 Uhr – 17:30 Uhr
Friday
08:30 Uhr – 16:30 Uhr
Arrival via Ulm train station:
You can take bus lines 5 and 6 from the train station to the "Rathaus Ulm" stop, change to line 4 and get off at the "Hafengasse" stop. From there it is about a 2 minute walk. – If you are good on foot, it takes about 10 minutes from the train station.
Parking:
Turn into Bockgasse on Frauenstraße and take the first right into Steingasse. There are numerous parking options on the right side.
The entrance is on the corner of Frauenstraße and Bockgase.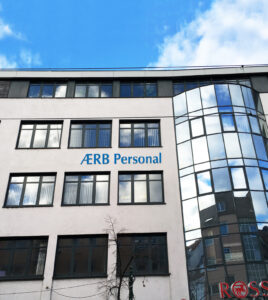 AERB Personal GmbH Augsburg
Neuburger Str. 29
D-86167 Augsburg
Monday – Thursday
08:00 Uhr – 17:30 Uhr
Friday
08:00 Uhr – 15:00 Uhr
Arrival by car:
If you use a route planner, please enter Brentanostraße 7, 86167 Augsburg as your destination address. The entrance to our office building is on the back side of Neuburger Straße, parking is available in sufficient numbers.
Arrival by tram:
From the "Königsplatz" stop, take streetcar line 1 in the direction of Lechhausen – Neuer Ostfriedhof and get off at the "Lechhausen Schlößle" stop, from there it is only about a 2-minute walk to Neuburger Straße 29.
Arrival by bus:
From the bus stop "Hauptbahnhof" take bus line 23 in the direction of Firnhaberau and get off at the bus stop "Lechhausen Schlößle". After about 150m towards the city center (opposite the Postbank building) turn right into Elisabethstraße and then immediately left into Brentanostraße. This way you can easily reach our office on foot.
Our offices are located on the 3rd floor of Neuburger Straße 29, an elevator is available.